[frame align="center"]

[/frame]
Las Vegas's Premiere Engagement / Rehearsal Event Venue
[frame align="left"]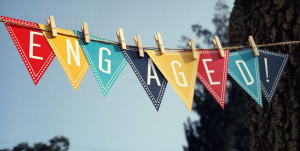 [/frame]
Friends & Family may want to congratulate you on your engagement by throwing you a special Engagement Dinner! Or, maybe you are planning your own Rehearsal Dinner?  Both of these events are special and may be the very first time the both sides of the families will be meeting each other. Our Lakeside venues are the perfect backdrop for these types of celebrations. Our lush gardens, which are adjacent to our banquet venues, are the perfect setting for photographs which will last a lifetime.
Lakeside Event Center will plan and organize your special event, from arranging for you to meet personally with our Executive Chef, Beni Velazquez, to discussing your catering options and choosing the best venue. Creating "the perfect and memorable" experience for you and your guests is just one of our goals!  Like most of our events you can choose from traditional to lavish food choices: We offer inter-active appetizer stations, buffet and plated options and pasta and carving stations are also available.  Our professional mixologists will create the perfect signature cocktails for your special event, or you can browse our extensive bar packages.
[frame align="right"]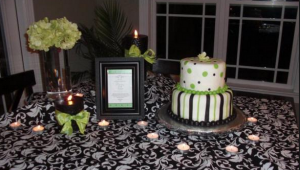 [/frame]
We offer a diverse range of live music, and our experienced professional DJ's will have you dancing the night away.  And if you are in need of decorations there is no reason to stress, our on-site flower shop can attend to all of your needs.
Note: If you book your Ceremony & Reception with Lakeside Weddings & Events we will take 15% off of your bill, and provide a complimentary bottle of champagne to the bride and groom served with dinner.
Contact Us For More Information