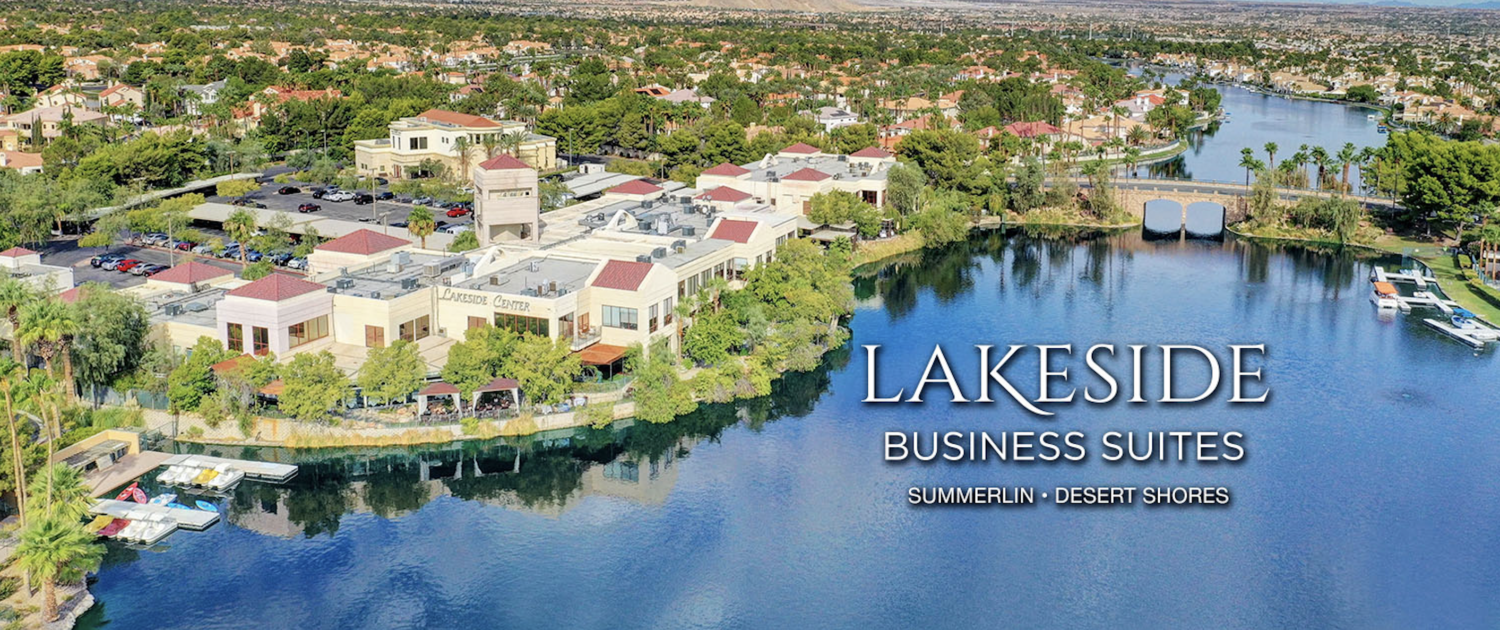 Welcome to




LAKESIDE BUSINESS SUITES
Lakeside Business Suites is the premier luxury business suites facility in Las Vegas offering unparalleled business services and on-site amenities. Located right on the shores of beautiful Lake Jacqueline in Desert Shores/Summerlin, we also have the most beautiful office environment. We feature virtual offices, multi-office suites, lakefront suites, conference rooms, kitchen areas, and lounges.
Lakeside Business Suites offers a highly trained staff and the facility has 24-hour secured access as well as on-location security. Our on-site amenities include award-winning restaurants, wedding and event space, and wellness and beauty services, including a salon and spa. As an added amenity each tenant will receive a membership to the Desert Shores Lagoon Pool.
if you are looking to lease a business office suite in the most beautiful environment in Las Vegas look no further than Lakeside Business Suites!