There's always great things going on at Lakeside Event Center, and the award-winning Restaurant Row keeps delivering, this time with the popular Marche Bacchus, who was recently featured in the Las Vegas Sun!
Neighborhood Favorite Marche Bacchus Offers A New Experience!
Marche Bacchus, known for its reputation for stellar food, fine and rare wines and a unique, picturesque setting next to the man-made Lake Jacqueline recently completed their new expansion, a beautiful backlit abalone shell bar, and full cocktail and spirits program. The expansion  was completed in October and on the heels of an accident in which a truck was driven into the front of the building. The accident ended up accelerating the renovation.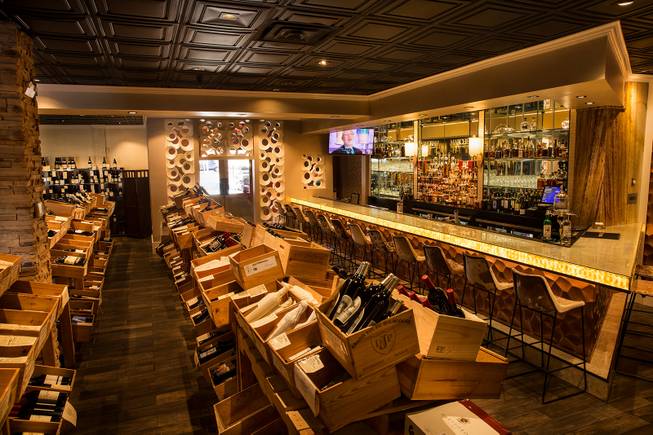 No worries, all is good with the accident and even better with the new bar and cocktail program!  Now when you enter Marche Bacchus, there's a bit more division between the bar and the wine retail space, but the 18 seats at the bar also bring an entirely new way to experience the restaurant and its cuisine.  And you will be hard pressed to find a seat these days!
We invite you to stop in and say hello to proprietors Jeff and Rhonda Wyatt, who has been building this local treasure at Lakeside Event Center for more than 11 years!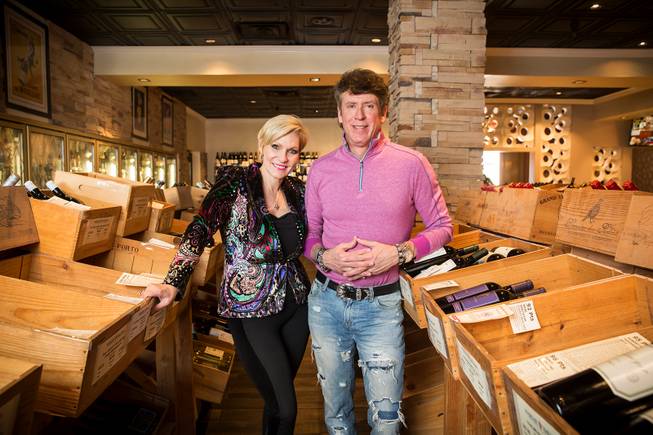 To read the full story in the Las Vegs Sun, click here:  https://lasvegassun.com/news/2019/jan/27/marche-bacchus-new-bar-spirits-program/?fbclid=IwAR3ahBFsVbqVJk0nmHbI0esEUOszcE1lYikLGfwtvJHRmv-S5Yf-PR50sdY#
Visit Marche Bacchus at Lakeside Event Center today!
Lakeside Event Center
2620 Regatta Drive, Suite 102
Las Vegas, Nevada 89128
(702) 553-2343
www.lakesideeventcenter.com