Chef Sonia El-Nawal is all about community, and during this recent environment and challenging times created by the Covid 19 virus, she has created a change in her restaurant business model to help better serve those in need!
Rooster Boy Cafe, the award-winning restaurant located her at Lakeside Event Center, is known in the Las Vegas community for creating wonderful breakfast and lunch dishes, and specialty pop-up dinners.  Chef Sonia is an award-winning chef, often featured in numerous magazines and always seems to be part of the solution, whenever there is a problem, and during these times, she is doing it again.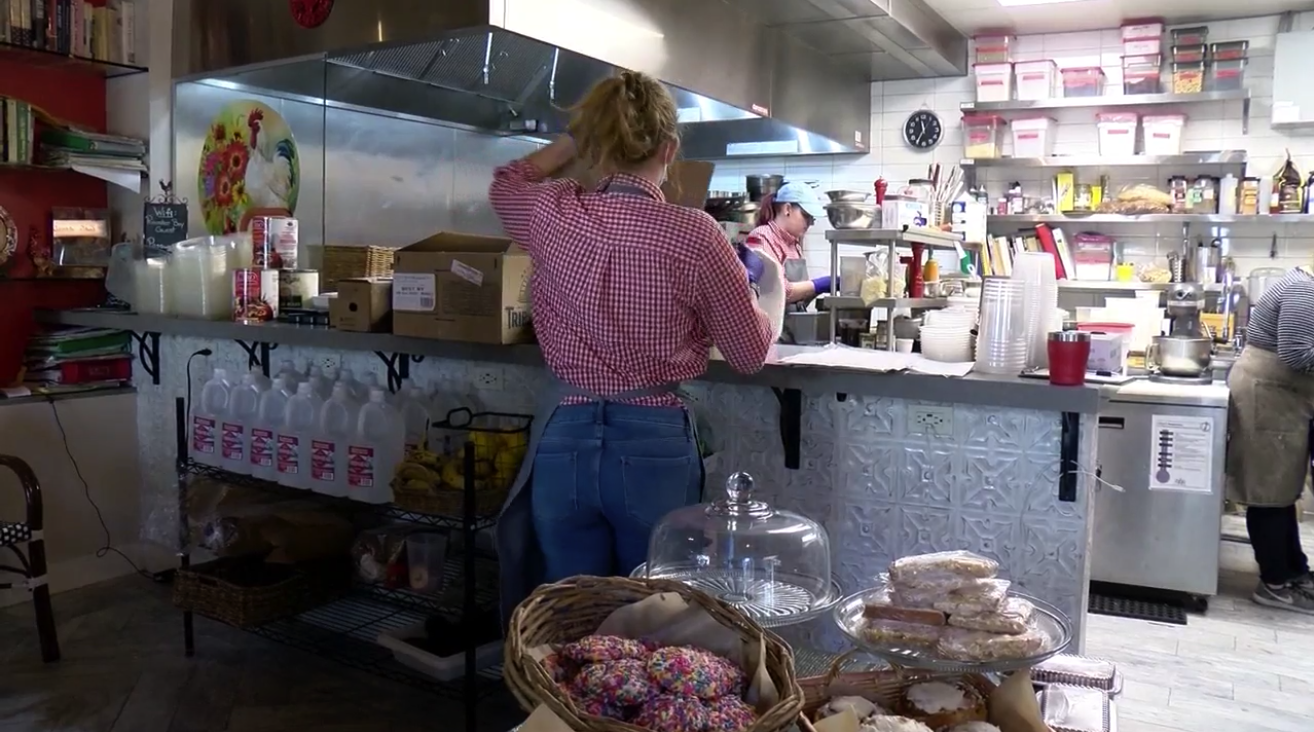 With the recent mandate from the Governor of the State of Nevada's office that all restaurants must shut down their business, allowing only for curbside pick up, coupled with the shortage of many basic needs in the community, such as toilet paper, eggs, milk and more, Chef Sonia has basically converted her restaurant into a carry-out and grocery store type of operation, creating a win-win for her and the local community.
Chef Sonia has instituted a number of precautions and safety steps to help keep people safe from contagion, including using face time with customers for ordering purposes and making sure orders are also paid online, so there is no handling of cash.
The restaurant and chef were recently featured on KSNV News 3 in Las Vegas, To watch the full video please click here:
https://news3lv.com/news/local/local-businesses-getting-creative-to-survive-thrive-in-face-of-shutdown
To place your own order for pick up please call the Rooster Boy Cafe restaurant at (702) 560-2453.
Lakeside Event Center
2620 Regatta Drive, Suite 102
Las Vegas, Nevada 89128