The very popular and highly trafficked "Restaurant Row", which lines the shores of Lake Jacquelin in the social and business Lakeside Event Center, which is known for the multi-award-winning collection of restaurants, including Marche Bacchus French Restaurant & Wine Shop, Rooster Boy Cafe, Americana Las Vegas, and Buena Vista Kitchen, recently snagged a few more awards under its belt, this time from Eater Las Vegas!
With the popularity of outdoor dining, especially during this current environment, continuing to grow, Eater Las Vegas, which is one of the premier online food and dining institutions for foodies and those who love the dining experience, listed their top 29 outdoor patio dining locations throughout Las Vegas and Henderson, and both Marche Bacchus and Rooster Boy Cafe were featured!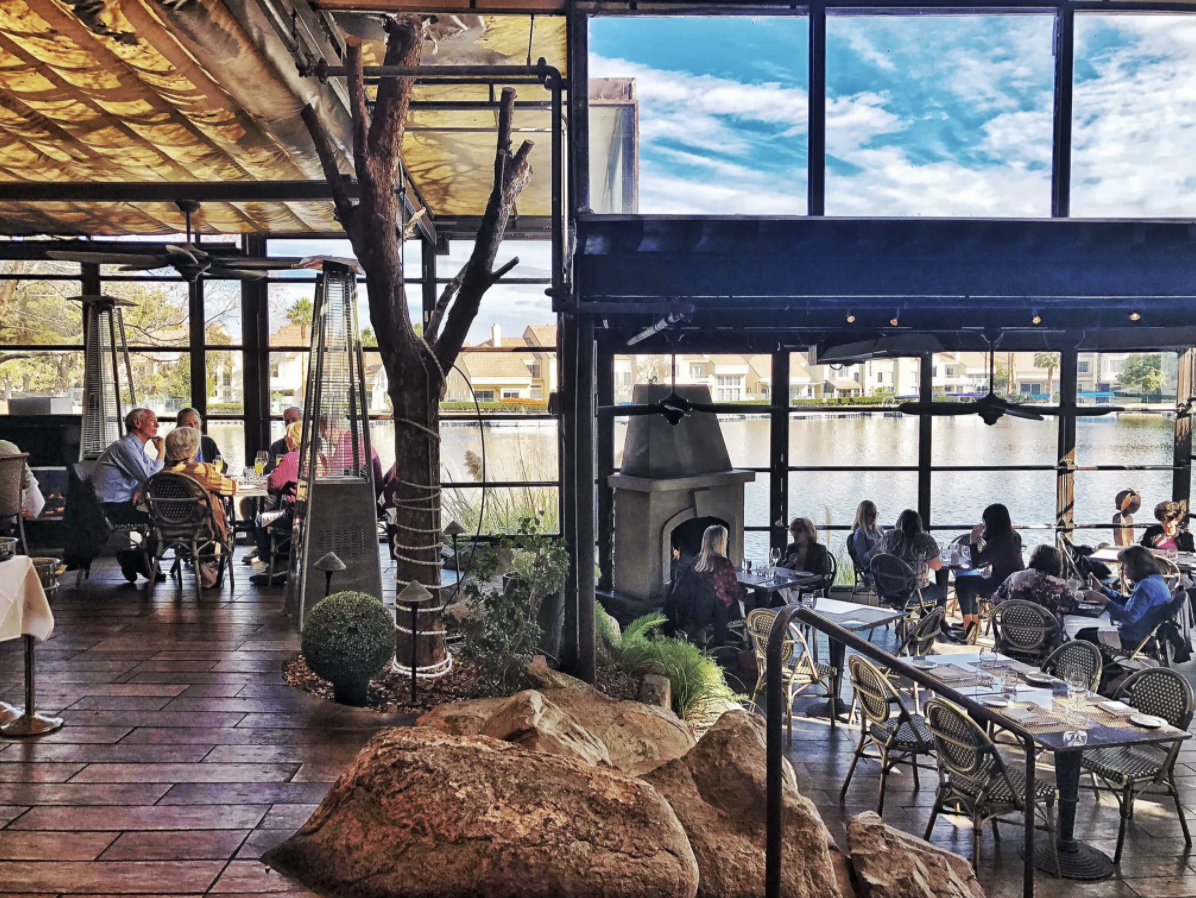 The Beautiful Patio At Marche Bacchus
It is no surprise, both locations offer quaint and beautifully landscaped dining areas that fit perfectly with their food offerings, creating the perfect ambiance, whether you are seeking that delicious breakfast or lunch, or that intimate lakeside dining for dinner!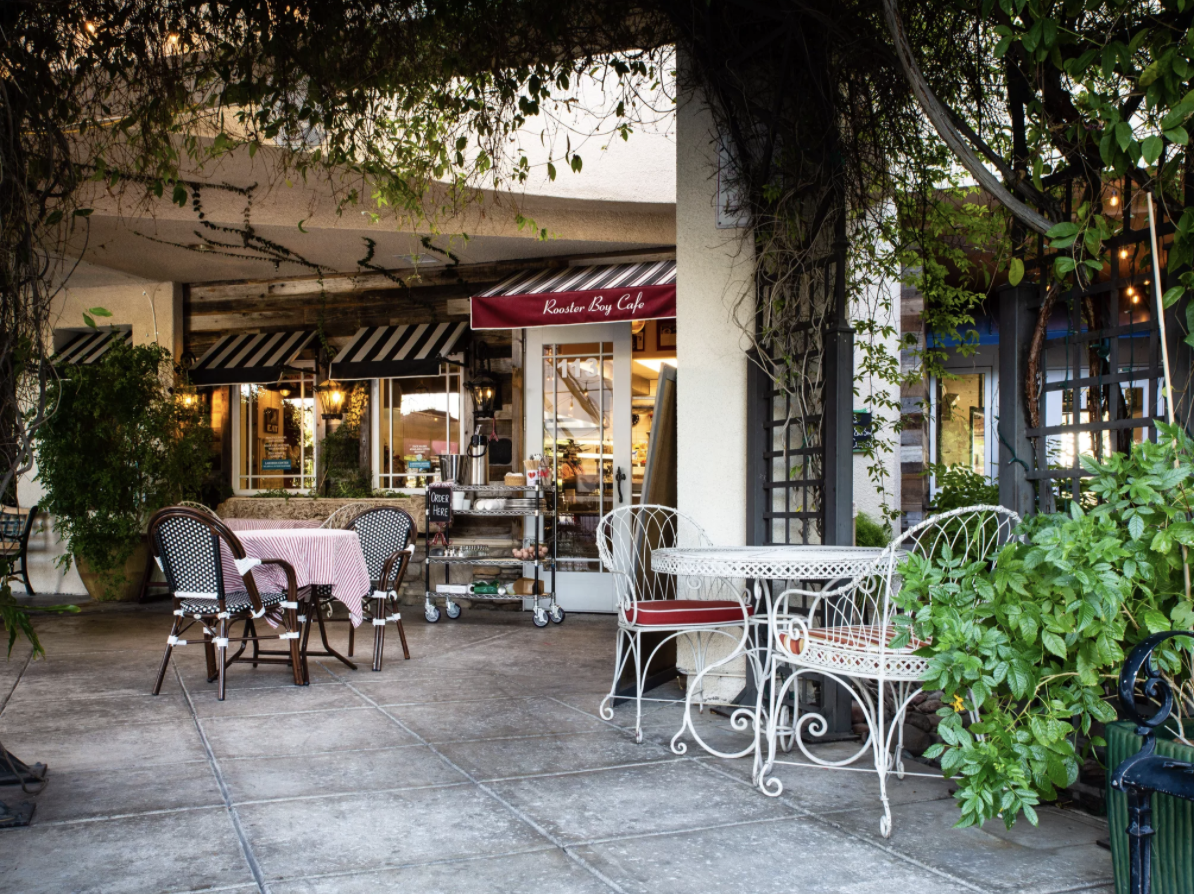 The Ambiance of the beautiful patio at Rooster Boy Cafe
To see a list of all the patios featured in this edition of Eater Las Vegas, click here:
https://vegas.eater.com/maps/patios-off-strip-dining-las-vegas-henderson-restaurants
Lakeside Event Center, which is located in the heart of the beautiful Desert Shores Community next to Summerlin, offers an array of business and social activities including their prestigious Lakeside Business Suites, the largest and most elegant Lakefront Business Suites location in Las Vegas, featuring Lake Views, Virtual Office Solutions, Multi-Office Suites, and 2 Large Offices  (3100-4540 SF ) complete with Conference Rooms, Kitchen Areas and more.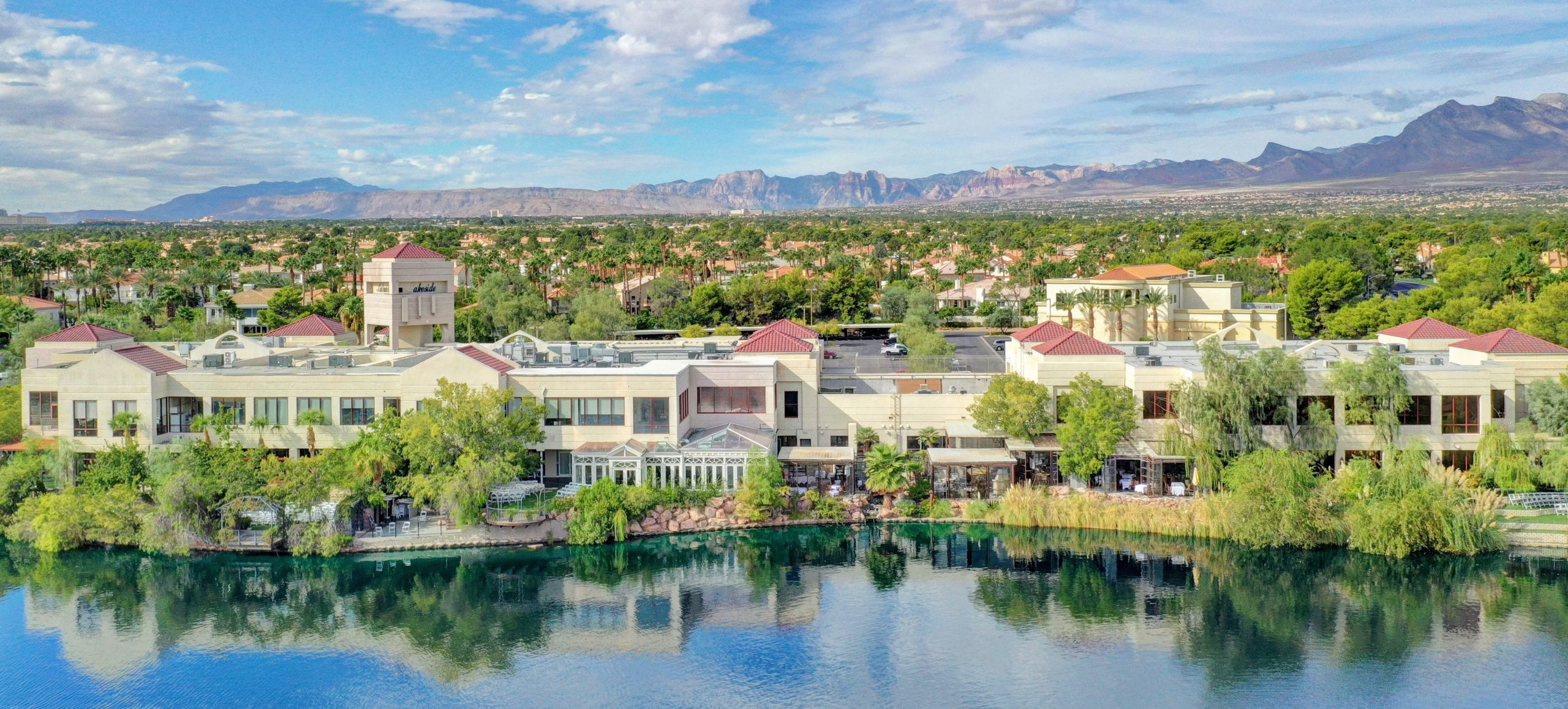 In addition, the center also offers the premier Full-Service Hair, Makeup and Nail Salon, in the Summerlin area, The Salon at Lakeside, which not only supports the community with all beauty needs, but features talented professional stylists and makeup artists that help make all of the many brides and bridal parties beautiful on their "special day" when they hold their weddings in the center through the number one wedding destination in Las Vegas, Lakeside Weddings & Events.
You will find Lakeside Spa, Lake Memorials that celebrate the lives of those who have passed, Flowers at Lakeside, an on-site tailor, and plenty of venue options for your next party or event!
For more information please contact us!
Lakeside Event Center
2620 Regatta Drive
Suite 102
Las Vegas, Nevada 89128
(702) 553-2343
https://www.lakesideeventcenter.com/