NOVEMBER IS FOR THE BIRDS: BIG CHICKEN AND ROOSTER BOY RESTAURANT ROUNDUP!
Rooster Boy Cafe was recently featured in the November issue of BestOfVegas.Com by Michael Uzmann.
Starting first in Summerlin at Desert Shores, the longtime home of Marche Bacchus and peaceful Lake Jacqueline, Rooster Boy Café displays the talents of Chef Sonia El-Nawal in her first local stand-alone project. Previously a Chef both locally and on the international front, her Lebanese heritage and time in cities such as Brussels and Mexico City have gifted Chef El-Nawal with a wide range of influences. Rooster Boy Café brings healthy breakfast and lunch plates to an area long in need of such, and does so in an environment that is as homey as it is comfortable.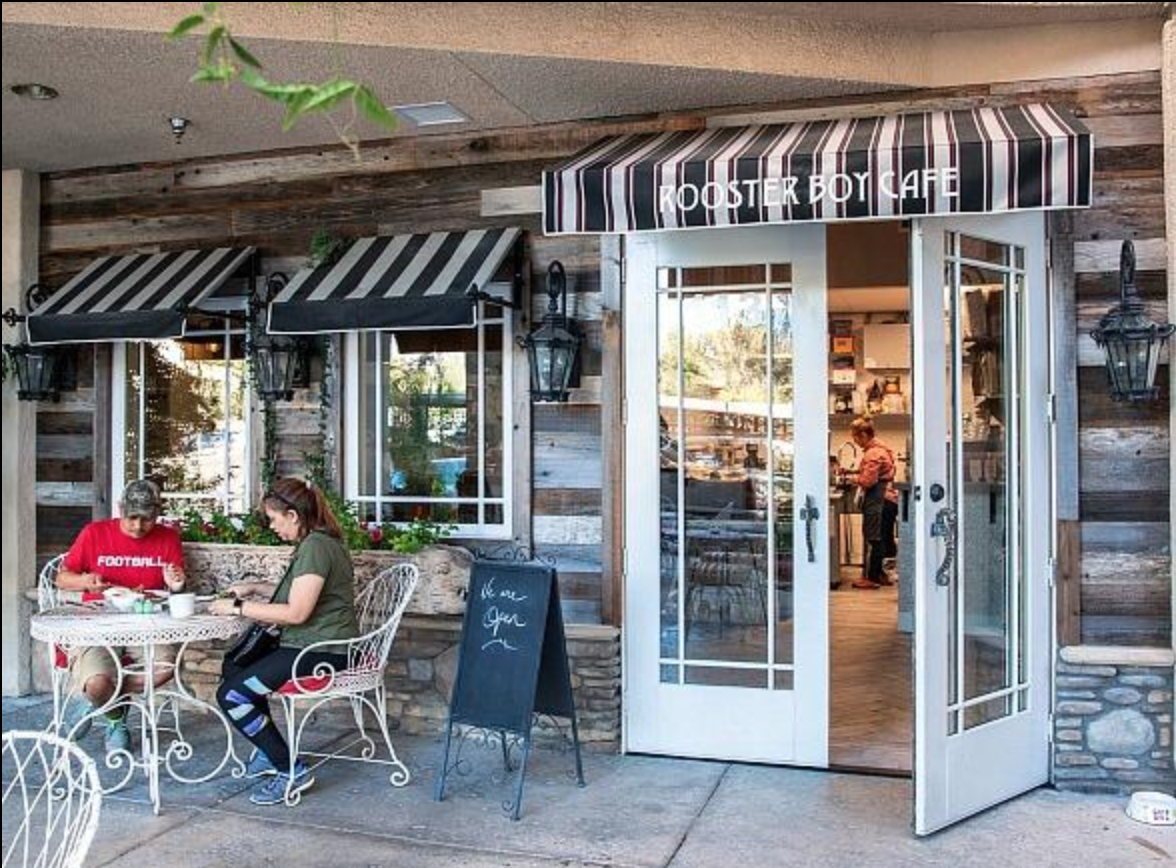 Part focused on Rooster Boy Granola; a base of oats, quinoa, nuts, seeds and fruit featured prominently on a menu of global inspirations, guests are offered the option of yogurt or almond milk plus fresh berries as additions to El-Nawal's market favorite. Alternative sweets also include three styles of pancakes, including a souffléd Dutch Baby and those made of buckwheat, plus several pastries, such as lemon bars, croissants, scones and muffins.
Turning attention to savory choices, housemade chilaquiles titled "Mi Corazon" reference the Chef's time in Mexico with vibrant salsa. Those looking for something less heated may consider "From Back Home" with labneh and cucumbers, or one of several French galettes featuring a rich and buttery base with toppings such as prosciutto, figs and onions. Typically priced at $3-$5 for pastries and $10-$13 for plates with organic ingredients from local farmers markets, most anyone will find something to enjoy at Rooster Boy Café without breaking the bank or even compromising their diet.
To read the full story listed in the BestOfVegas.Com, click here:
BestOfVegas.Com
For More Information on Lakeside Event Center, or to book your next social or corporate event, contact us!
Lakeside Event Center
2620 Regatta Drive, Suite 102
Las Vegas, Nevada 89128
(702) 553-2343
www.lakesideeventcenter.com