Desert Shores
Waterside French dining with deep wine selection and killer cocktails
Marche Bacchus was doing just fine until a car crashed into the front of the restaurant in early 2018. The good news: Nobody got hurt. More good news: It was the perfect excuse to not only completely remodel the entrance but add a big new bar with a killer Scotch and cocktail program. It complements the wine collection of nearly a thousand labels, which can be bought to go, or brought to your the table for just $10 more. We like the second option better since it gives you a chance to try the escargot, eggplant terrine, pan-roasted duck breast, and other French-focused menu items by Chef Luciano Pellegrini. Throw in the waterside scenery of Lake Jacqueline and an expansive closed-in patio, and you've got a one-stop-shop for the perfect date night dinner.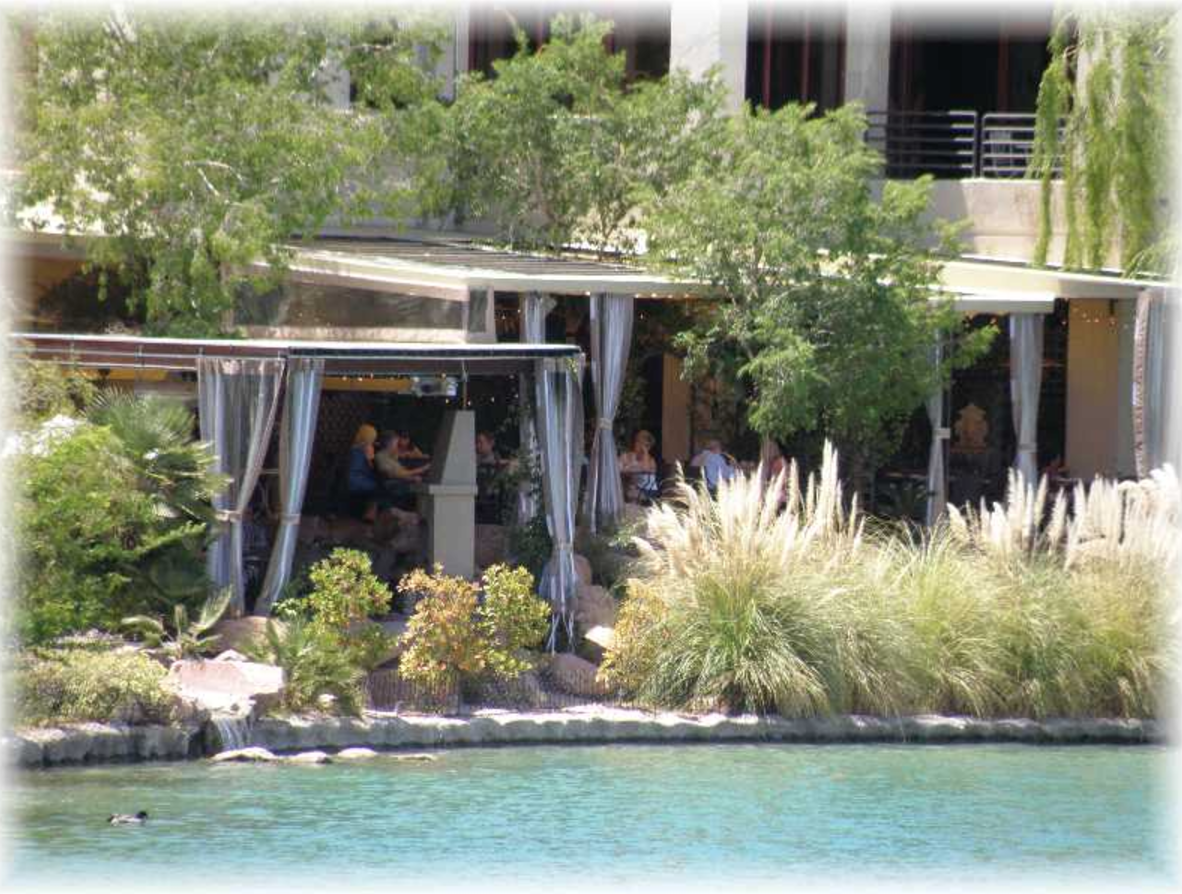 Restaurant Row
Lakeside Event Center is the center of entertainment in the Summerlin / Desert Shores area of Las Vegas, featuring the famous Restaurant Row, where patrons enjoy fine dining from award-winning restaurants like Marche Bacchus and Americana Las Vegas, as well as Rooster Boy Cafe, which features a delightful menu where "cooked with love" recipes are prepared by Chef Sonia El-Nawal. And, the latest addition to Restaurant Row is Buena Vista Kitchen, where Chef Manny prepares the only farm-to-table fresh burritos in town, coupled with crepes, and smoothies to go!  If you are hungry, Restaurant Row at Lakeside Event Center offers the variety you seek, and the wide range of foods to meet your palate!
For More Information on Lakeside Event Center visit us today:
Lakeside Event Center
2620 Regatta Drive, Suite 102
Las Vegas, Nevada 89128
(702) 553-2343
www.lakesideeventcenter.com
To view the full Thrillist article on Marche Bacchus, click here: https://www.thrillist.com/eat/las-vegas/best-restaurants-las-vegas